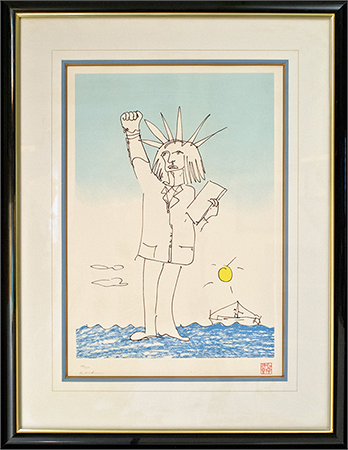 Click on the image
to see it larger

Art was actually Lennon's first love. He began drawing long before he had a guitar, then attended the prestigous Liverpool Art Institute for three years (1957-60) before the Beatles became a full-time occupation. He continued to draw throughout his life.

After a long battle with immigration over John's marijuana bust and political views he is finally admonished and given the right of citizenship. This was quite important to John. He received it on July 4, 1976 on the 200th birthday of America in
'Power to the People'.
"Power to the People 1976"
John Lennon

30" x 38.5

Limited Published Edition

Lithograph

Political

Framed

1986 Edition

Id# 2014-03-12-002
---