Artist
Gina Waterfield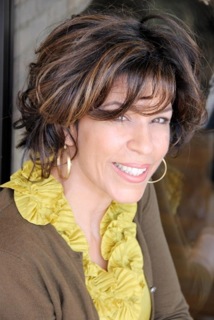 Gina Waterfield is an avid Artist currently living in Austin, Texas.
Early Influences
Her Intuitive Art has been influenced by multiple cultural experiences gained while traveling the globe.
She has five children and nine grandchildren. Her earliest years were shaped by her paternal grandmother, a progressive and renowned porcelain artist. Her parents also fed her natural affinity for art, via a home rich with passion for art, design, and style.
Current Focus
Though Gina has explored and practiced art across many mediums and styles over the span of fifty-five years, today she focuses primarily on creating and sharing the healing capabilities of color and design through intuitive led abstract painting and sketches.
She invites others to exercise curiosity regarding the unspoken language art offers to virtually everyone.
Range of Artistic Expression
Over the years her expression of art has expanded to include porcelain and tole painting, her own line of hand-painted furniture, interior decorating, floral design, photography, and culinary art.
Art and Yoga
Gina is a trauma informed yoga therapist, and combines her skill sets to create a safe and explorative space for self expression through art. She believes art is accessible to all of us if we simply relax and exercise our mind.
Achieving Happiness
Gina Waterfield believes achieving happiness is centered around true self-understanding and in the celebration of who you are.