Artist
Grant Saint-Claire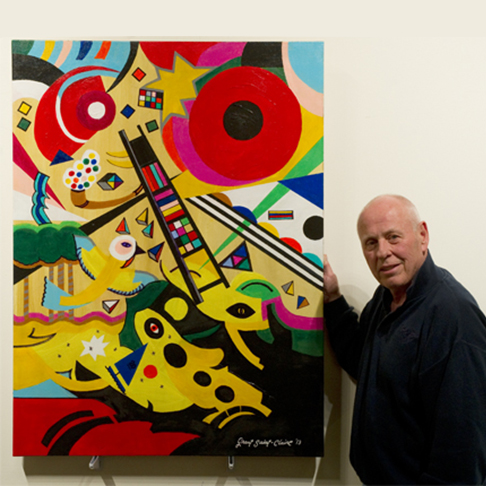 Grant's interest in and love of art began as a young child. His artistic talent led to a number of awards in drawing contests from grade school through high school. He later earned a degree in Architectural Design.
Design
His career, over the past 40 plus years, has been spent designing residential and commercial projects -- primarily restaurant design, and most notably, the original Chili's buildings, menus, and familiar logo.
Current Interest
More recently, his interest has returned to the creative arts with an emphasis on modern / geometric abstractions because of its freedom and limitless possibilities.