Artist
Holly Craig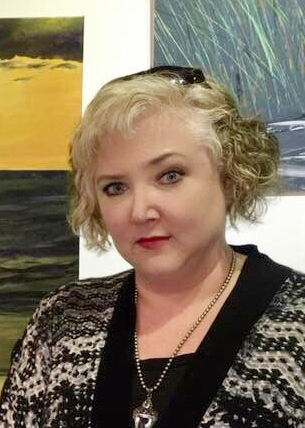 Holly Craig comes from a family of artists and having been exposed to many genres of art as a child has always directed her learning and study to art.
She completed her studies as a graduate of Georgia State University with a degree in graphic design and a minor in art history.
She continues to challenge her abilities by studying many different forms of art from painting, glass fusing, working in clay and jewelry making to designing her own line of custom belt buckles that are now in the collection of many celebrities.
She has been professionally involved in both the residential and commercial interior design industry since graduating from high school, and has been influenced by that environment as trends have changed through the years.
Her painting focus tends toward the bright and bold contrasts that are evident when taking in a breathtaking sunset or being delighted with how moon light skims across an ocean wave.
For Holly, painting is a fantastic meditation, and the sheer possibility that she can create a piece that others will enjoy is the ultimate reward.