Artist
Janelle Cox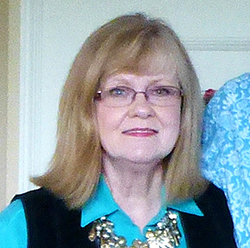 Artist Statement
As an impressionist oil painter, Janelle Cox strives to capture on canvas the beauty of the world around her.
Training and Style
Trained in the classical techniques of the old masters as well as several contemporary artists, her personal style has developed into an impressionistic approach of refined elegance.
A studio as well as plein air painter, her artistic endeavors include rich landscapes, beautiful still lifes and the classic subjects of figures and portraits.
Current Pursuits
After several years in commercial and residential interior architecture, as well as wife and mother of three sons, she now devotes her time to creating fine art, traveling and genealogy.
Memberships
Janelle is a Signature Member of Plein Air Artists Colorado and an Associate Member of Plein Air Austin, American Impressionist Society, Women Artists of the West, and American Women Artists.
Awards
She has received several awards in juried competitions as well as participating in the Salon International at the Greenhouse Gallery in San Antonio, Texas.
Professional Memberships
Plein Air Artists Colorado
Signature Oil Painters of America
Associate American Women Artists
Associate Women Artists of the West
Associate Outdoor Painters Society
Artist Goal
"Capturing that single reflective moment in a portrait, the graceful elegance of a still life and the serene quietude of nature are impressions I hope to convey. Mood is what draws viewers to my work."