Artist
Linda Montignani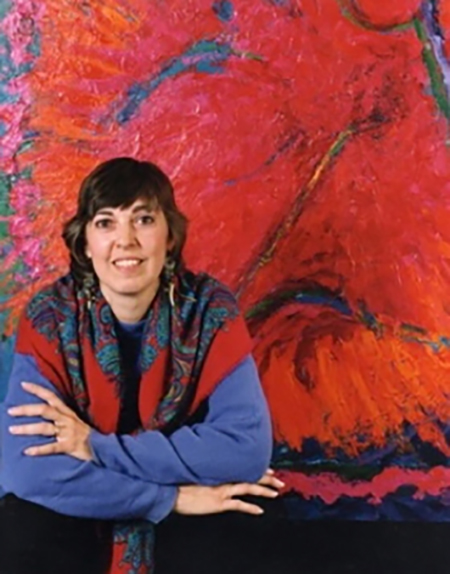 Linda Montignani has been making art for over 25 years.
She received her MFA from American University in Washington D. C. and taught there at the Maryland School of Art and Design. She was represented at City Gallery in Georgetown, and was a member of A.Salon, a group of artists who had studios and exhibited their work in a former manufacturing plant in Takoma Park, MD.
After she and her husband Steve moved to Austin, Texas in 1992, Linda taught fine art, graphic design and illustration at St. Edward's University for 10 years. She currently teaches many drawing, painting, mixed media, color, collage and abstraction classes at The Contemporary Art School at Laguna Gloria, and has done so for the past 20 years. She also teaches private coaching classes and workshops throughout Texas.
Linda has exhibited widely throughout the US and abroad, and has work in many corporate and private collections. She has had her work shown in films, and has done mural commissions for restaurants, interior designers and private residences. Linda is a founder of several art organizations, including the Creative Arts Society, VU-Austin, the Austin Artists' Co-op, Artitude, and currently NeoArt.
To find out more about Linda's exhibitions and classes, visit her web site at www.aardvarkstudio.com or contact her via email at lindamon108@gmail.com.