Artist
Luz Curran-Gartner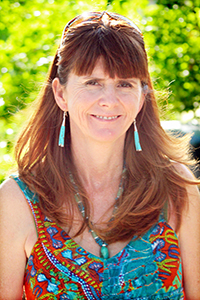 Early Years
Luz Piedad Curran-Gartner is Gartner Art Design. Born and raised in Medellin, Colombia, Luz found her calling to art at the very early of age of seven where she was often caught repainting the pictures in her childhood books to make them "nicer".
She maintained her passion for art throughout her school years and attended the Medellin Institute for Art and Music where she received her degree in Fine Art.
Art and Education
Luz possesses extraordinary focus and determination that has allowed her to not only pursue her art degree, but do so while completing her Doctorate degree in Veterinarian Medicine and train as a national Tae Kwon Do champion.
Art Determination
The hectic schedule of attending two different schools across town and train four hours every day for Tae Kwon Do had forced an approach to art with a different focus.
When given assignments, she did not have the luxury of deliberating and mulling ideas around, but rather, to attack each project quickly and with determination and vision.
She would usually have only one day to devote to her art assignment and had to make it the best. She was often rewarded with praise and amazement from her mentors.
Luz still approaches her art with the same attitude and produces beautiful work.
Art Showings and Awards
She has placed in many private and juried showings throughout South America and at private showings in the US. She has many awards and recognition from some the best art galleries in Colombia.
Emigration to the US
In 1999, Luz emigrated to the United States where she met her husband and started a family. They are now raising their two beautiful children in the metro area of the culturally rich city of Austin, Texas.