Artist
Megan Riley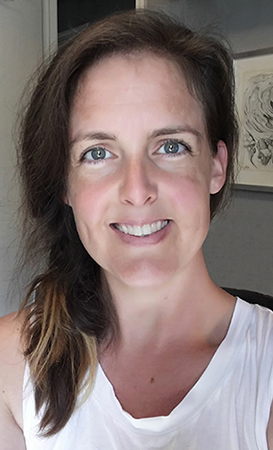 Resident of Austin, Texas, and native of the hill country, Megan Riley Fincher is the force behind a thirteen-year swath of happy clients. With an eye for aesthetics and a penchant for power tools, her designs are not hindered by walls or lack thereof. Because she is a builder as much as she is a designer, her creations have bones as well as hearts.
Megan offers the unique perspective of a female contractor, who can not only design an inviting and balanced space, but also implement her concepts in beautiful, functional, and creative ways. With an eye for detail, she has the ability to realize design concepts, and problem-solve design dilemmas where others may fail.
Rental property repairs and house flipping renovations were weekend projects for Megan growing up. Allowing her creative freedom as a child, Megan's parents supported her artistic and constructive endeavors. After graduating from the University of Texas at Austin with a degree in mathematics, she started her company HandyWoman for Housewives, LLC, and has completed many projects, from small home staging and repairs, to full kitchen and bath remodels. Megan has worked collaboratively and on her own designs of both residential and commercial projects of varying scale.
"I enjoy designing spaces that evoke a feeling of comfort and belonging, while supporting the client's need for functionality and expression of self."
As an artist, her innovative work in the interior design and remodeling industries has fueled her organic integration of materials into unique paintscapes that capture the imagination through creative movement.