Artist
Norman Bean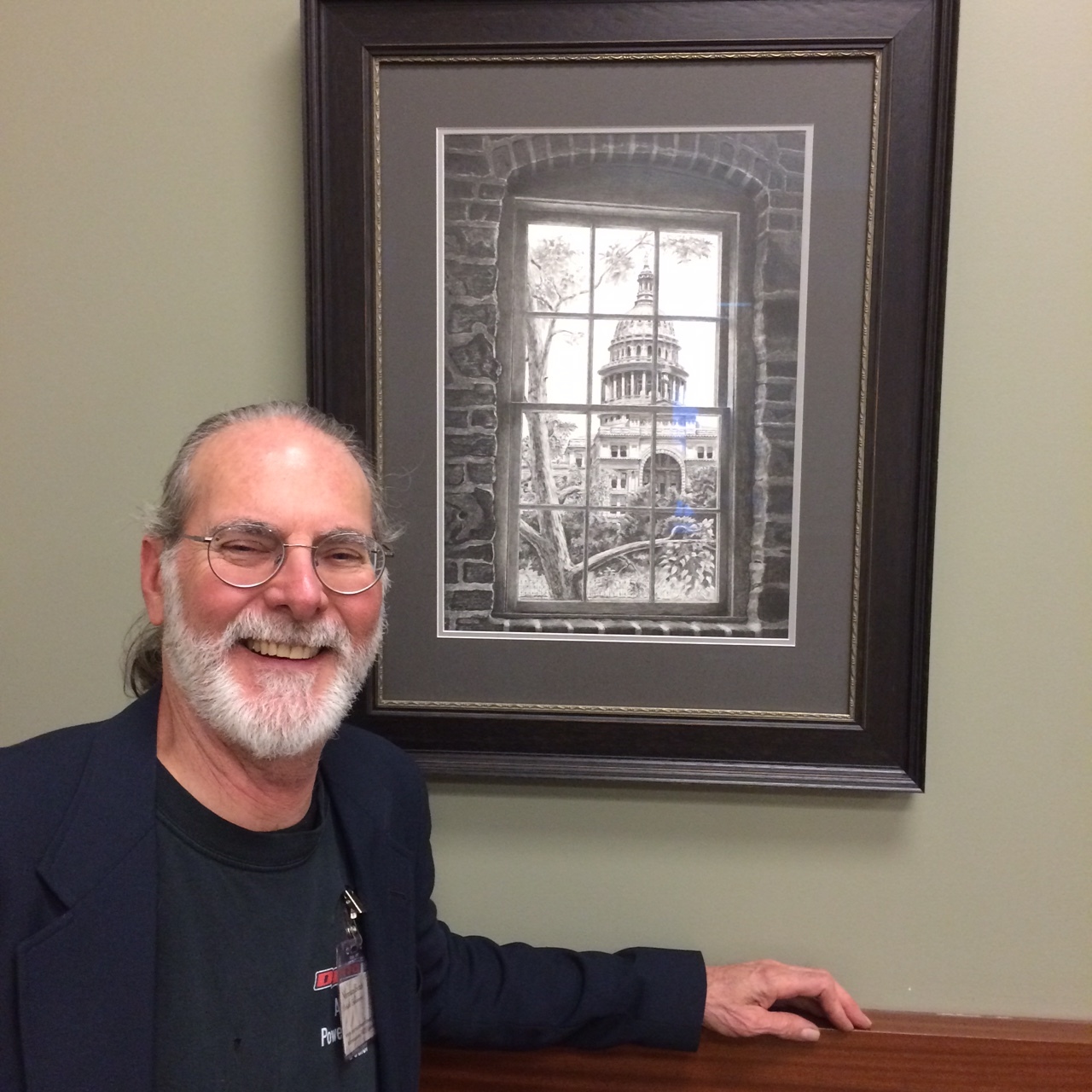 Norman Bean's inspirations have been actively meeting paper for nine years. He has always depicted things around him in various ways, in many media, creating drawings and paintings, dabbling at artistic projects, honing talents, learning lessons, giving his work as gifts to friends and family, and seeing who actually hung it on their walls.
Norman was raised in West Texas. He was educated in public schools and attended UTEP for two years, but summer and after school "Art Camps" at the El Paso Museum of Art taught technical skills and fueled the desire to create.
Finally escaping captivity in 1971, he wandered Texas, California, Arizona, New Mexico, Louisiana, Alabama, Georgia, and finally migrated back to Texas in 1980. After arriving in Austin he focused on making a living practicing another art form, restoring antique motorcycles. In his spare time Norman played keyboard in rock bands, promoting music events with artistic flyers and posters.
The pivotal moment came during a 2008 trip to Italy with the Texas State University's Study Abroad Program. Norman's eyes were opened to graphite on paper as a fine art medium. During that trip he realized there is a direct link between human history and art. After experiencing Roman, Italian Renaissance and modern art, Norman began to create his art in a new way, exploring graphite techniques and historic subject matter.
Studying Wassily Kandinsky's Point and Line to Plane connected abstract principles to objective realism, creating the dramatic perspectives and unusual viewpoints that give Norman's fine art drawings a photo surrealistic ambiance.
Norman's drawings record little details of his experience of human history, interpreting, transforming and wondering why. Motorcycles, iconic architecture, and travel remain important sources of inspiration.