Artist
Quincy Wakefield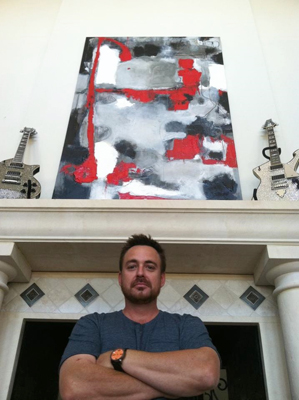 Quincy Wakefield resides in Austin, Texas. He is self taught and has enjoyed many aspects of art since childhood.
His work combines elements of many painting styles. To date, he has sold over 200 paintings throughout Texas and other parts of the world.
Many of his pieces are currently or have been featured in various commercial establishments, private collections, galleries, and films. His work can also be found in luxury condominiums, homes, and hotels.
His subject matter is forever morphing, and the content delivery can range from absurdly humorous to extremely serious. He likes it that way.
"My work is created without contrived expectation. I use a wide array of colors and themes. I am inspired by the human condition, music, and everyday occurrences, among many other things. I am constantly experimenting with various techniques, mediums, and applications. My work has evolved over the years, and I am excited to see where it goes in the future."