Artist
bj thornton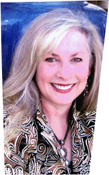 bj is a multi-media artist who has worked from her studios in austin, santa fe, san antonio, and the gulf coast for more than twenty years to create pieces ranging from small, shell-encrusted or collaged art box pieces to large oil paintings.
Art in Everyday Objects
In these works, she attempts to provide new context and appreciation for objects and images we have seen perhaps hundreds of times before. With layers of paint and glazes, a playful disregard for scale, and juxtapositions of both man-made and natural objects, she seeks to spark the imagination of the viewer with challenging and unusual interpretation.
Education
b.a., studio art,cum honore Santa Fe University of Art and Design.

Beginning the study of art with oil instruction from Vie Dunn-Harr in San Antonio, BJ has expanded her technical grasp of painting to challenge the two-dimensional surface in media combinations.

Experimentation over many years and studies in printmaking, sculpting, and drawing have served to broaden the possibilities for new painting effects.

Instructors have included Darryl Trott, Lynda Benglis, and Janet Walsh, among others.
Awards and Shows

* award of merit: realism in oil, jr mooney galleries of san antonio

* featured artist, one-woman show, cappy's on broadway, san antonio

* invitational western art show, alamo kiwanis club charities

* menger hotel

* river center

* texas rangers memorial museum at the witte museum<

* san antonio watercolor exhibition, trinity university, jurist judi betts

* san antonio art league artists' exhibition, king william district, juror ralph white

* second saturday on the boardwalk, san antonio

* celebration of texas artists exhibit, sable v fine art, wimberley

* exhibited in the gordon gallery of el centro galleries, santa fe; j-space gallery, marble falls, and sanctuary in austin

* represented by Austin Fine Art Gallery in Westlake, Austin
To Learn More
The images on this website show her most recent work. To view and purchase her art on display or to inquire about collaborating on a work of art for your home or office, contact Austin Art & Frame