Artist
sandhyaa shetty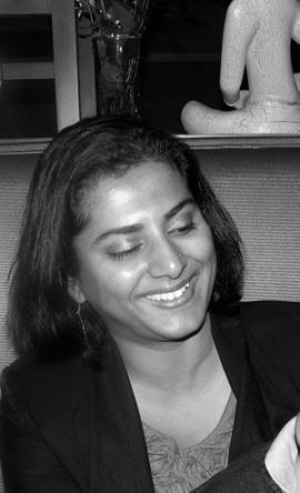 Sandhyaa Shetty is an Indian origin painter living in Austin,Tx. She started drawing at a very early age under the guidance of her father who is an illustrator and a painter. She believes that he is her guiding force and she thanks him for everything she is today.
With her Bachelor's degree in Art, Advertising & Design from the College Of Fine Arts, Bangalore, she worked for advertising agencies for few years. She even taught Advertising and design at the Indian Institute of Fine Arts, Bangalore. Throughout she continued to paint and exhibit her works.
Her earlier works reflected the beauty of rural India. She still misses her times spent at her grandparents farm every summer. Her representational landscape paintings are evocative and serene making the viewers come back to again and again. Paintings depicting sunsets have always been her favorite subject.
It is not only her interaction with the natural beauty surrounding her but also her own spiritual connection with the world that inspires her as a painter. She has an immense regard for the rapidly disappearing natural landscape and she hopes that this pristine beauty is preserved forever.
She feels mightily blessed to be doing what she loves to do the most and hopes to continue this till her end.
Memberships:
National Oil and Acrylic Painters Society (Signature)
Oil Painters of America
Women Of The West
Austin Visual Arts Association
American Impressionist Society
Plein Air Painters of Austin
Selected Honors/Awards
2017 American Impressionist Society 18th Annual National Juried Exhibition (FASO Award of Excellence)
2016 Gallery At RoundTop Salon Exhibition – Second Place
2013 Women Artists Of the West 43rd National Show ("Art Of The West" publishers choice award)
2013 National Oil and Acrylic Painters Society ( Awarded Signature membership)
2012 National Oil and Acrylic Painters Society 22nd National Juried Show ( Janet Ross Memorial Award for the Most Realistic Landscape)
2010 Oil Painters Of America  19th National Juried Show ( Honorable Mention Landscape)