CALL FOR ARTIST SUBMISSIONS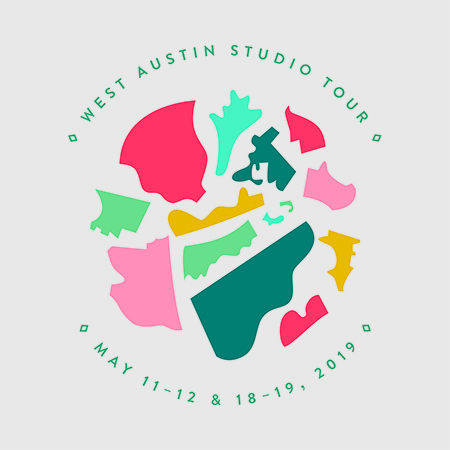 Dear Artists:
Austin Fine Art Gallery
is excited to announce
an Exhibit Opening of
"WEST AUSTIN STUDIO TOUR #318"
LAST 2 DAYS
May 18-19 11am-5pm
Featuring some of the best artists in Austin and Central Texas.
The deadline for submissions is:
April 28th
The exhibit will show through July 31st
The cost to submit is $39.00.
(click here for PayPal, debit, or credit)
This enables you to submit any number of images
using the link below (please, not via email):
If you have already submitted art in the past and you want us to consider these for this exhibit, you don't need to resubmit them - just let us know which ones you want us to include (or exclude - whichever is easier for you).
We generally include only work
that hasn't already been part
of one of our exhibits.
We have tried to make the submission process as simple as possible, but if you are having any problems, please contact us.
We are looking for your best original or digital art works.
If selected, we will email further instructions.
Attendance at the Exhibit Opening is required
as it is important during these events
for our guests to meet the artists.
Since the exhibit opening is over 2 weekends,
you aren't required to be there all the time.
The artist/gallery split on sold art is 60/40.
All art when brought to the gallery needs to be ready-to-hang.
Austin Fine Art Gallery will provide
refreshments and snacks during the exhibit.
We plan to show your work through March and April.
We will be happy to provide any imaging, printing,
matting, backing, and framing services
for an artist with a discount of 30%+
on all in stock materials.
We thank you in advance for your submissions.
Please share this call for submissions
with your artist friends
who may like a chance to participate as well.
We always welcome the chance to see the work
of artists who have yet to exhibit in our gallery.
Sincerely, Melissa Kotzev
2805 Bee Cave Rd
Suite 430
Austin, TX 78746
512-306-1064
dan@austinartframe.com

SUBSCRIBE SPECIALS & NEWS